Chebe Curls Shampoo w/ shea butter, castor oil & avocado oil
Regular price

Sale price

$19.99
Chebe Shampoo infused w/ shea butter, castor oil & avocado oil (12 fl Oz)
Zhavea Collection Chebe Curls Shampoo is crafted specifically for those with 3A, 3B, 3C, 4A, 4B and 4C hair textures. This remarkable formula originates from a tribe from Chad, Africa and is renowned for its unparalleled hair strengthening properties. Moreover, this shampoo helps reduce split ends, breakage, provides long-lasting hydration, adds softness, improves detangling and aids with length retention. Experience a refreshed scalp with every use!
Directions:Thoroughly wet your hair.Lather a quarter size amount of shampoo in your palms and then work into your roots .Rinse out all of the shampoo. Apply Zhavea Collection Chebe Curls Conditioner.Rinse with cold water
 Ingredients :Organic Aloe Barbadensis (Aloe Vera) Juice, Cocomidopropyl Betaine, Decyl Glucoside, Sodium Lauroyl Lactylate, , Kosher Vegetable Glycerin, Ethylhexylglycerin & Phenoxyethanol, Ricebran Oil (Rich in Vtamin ). Prunus Armeniaca (Apricot) Kernel Oil, Helianthus Annuus (Sunflower) Seed Oil, Ricinus communis (Black Caster) Seed Oil, Nigella Sativa (Black Cumin) Seed Oil, Butyrospermum Parkii (Shea ) Butter, Olea Europaea (Olive) Fruit Oil, Polyquart 37, Croton Gratissima Mahalaba (Cherry) Kernels, (Chebe Powder), Phenoxyethanol, Ethylhexylglycerin, dl-Panthenol (Vitamin B).
MADE IN US. 
ALL NATURAL/VEGAN
No Parabens, No Sulfates,No Mineral Oil,No Silicone
Share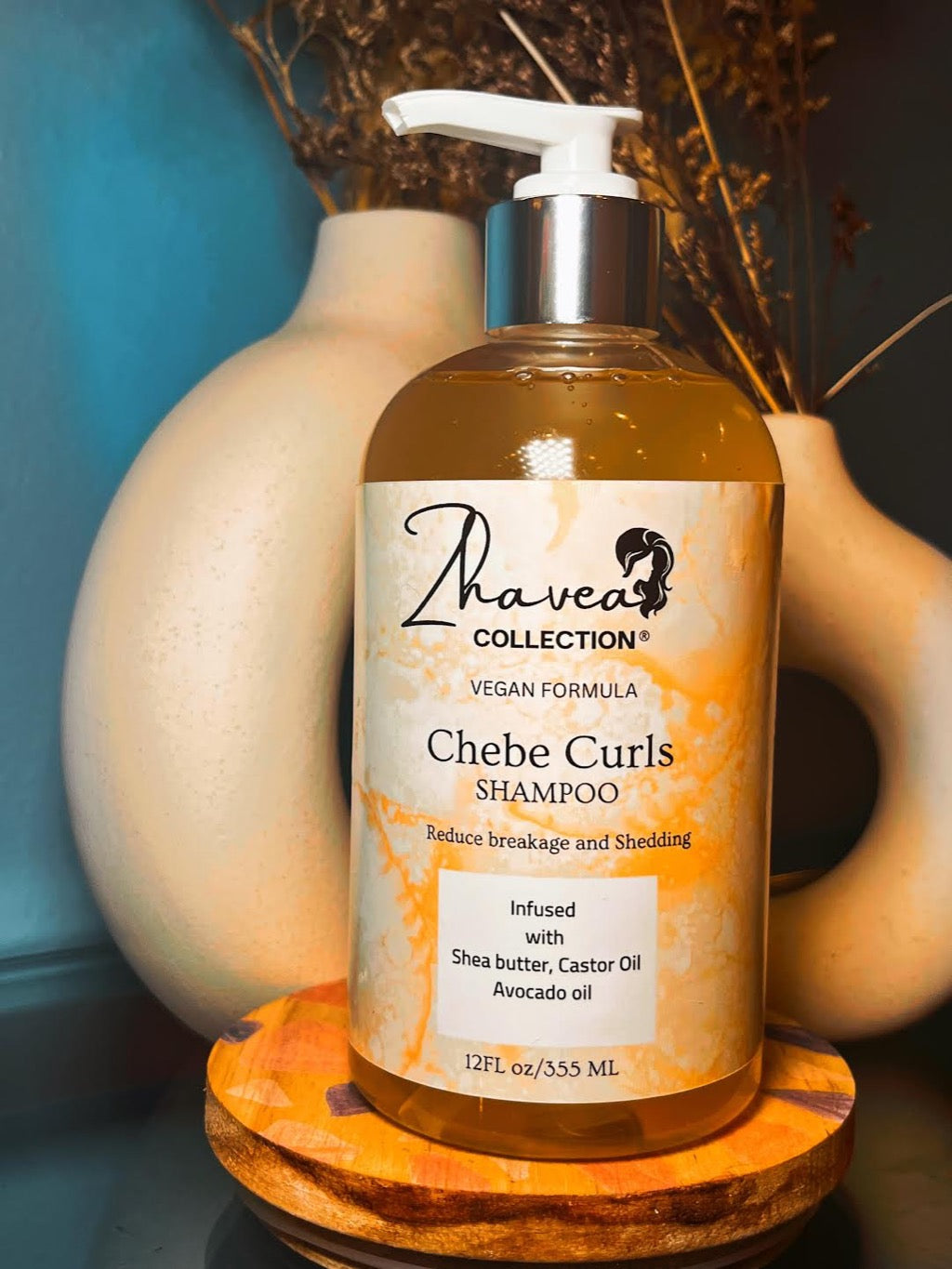 Maria Sánchez
I bought a bottle of this at the mall and it's amazing ! Love how it makes my hair feel , you won't be disappointed. What a great quality shampoo
Best shampoo
Love this shampoo it definitely makes my hair feel super clean and fresh